Herald-Whig Fall Monster of a Garage Sale
Sep 21 2019

presents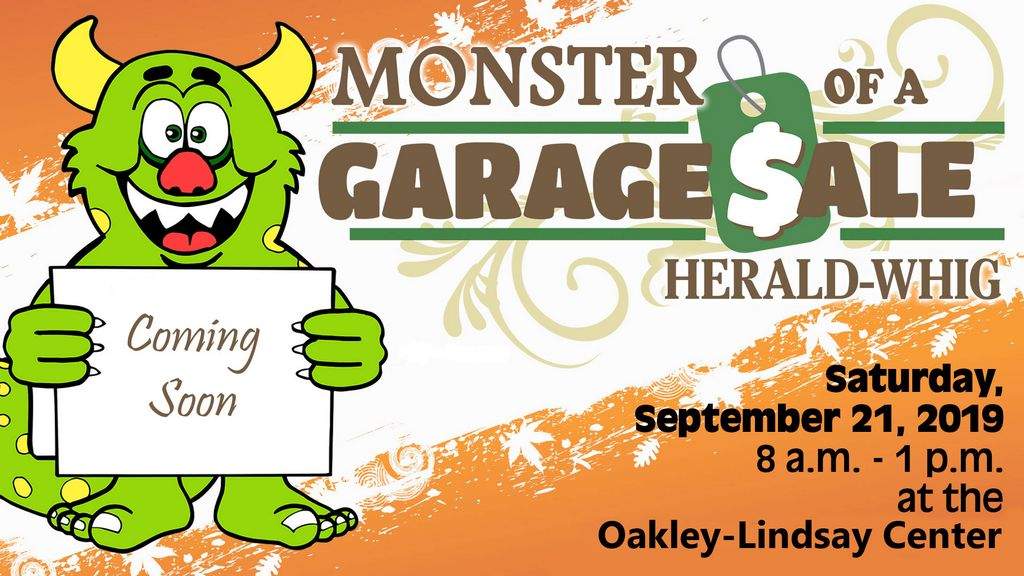 The Fall 2019
Monster of a Garage Sale
September 21, 2019
Kent & McClain Halls
The Herald-Whig's Monster of a Garage Sale will return this fall!
Shop over 100 vendors selling gently used items that are all priced to sell.
Tickets are available at the door Saturday
VIP Admission: 7:00 am - 8:00 am = $5.00
General Admission: Starts at 8:00 am = $3.00
Event ends at 1:00 pm
Vendor booths are still available, reserve your booth today!!
For more information, please call 217-222-7600